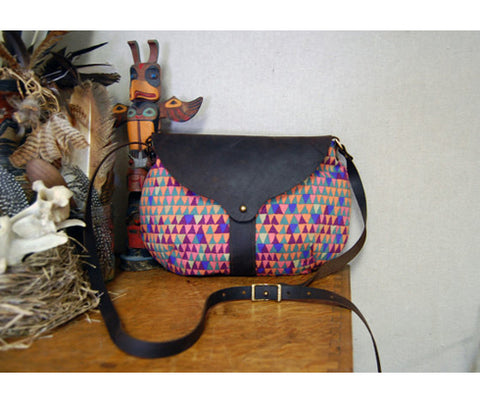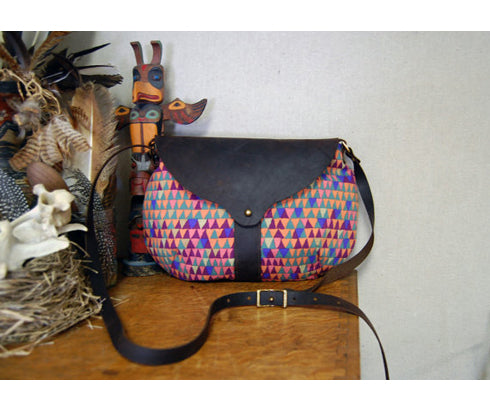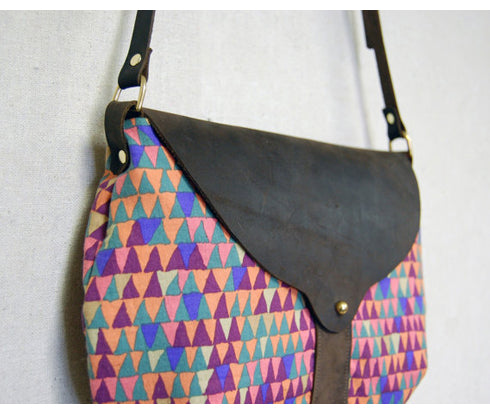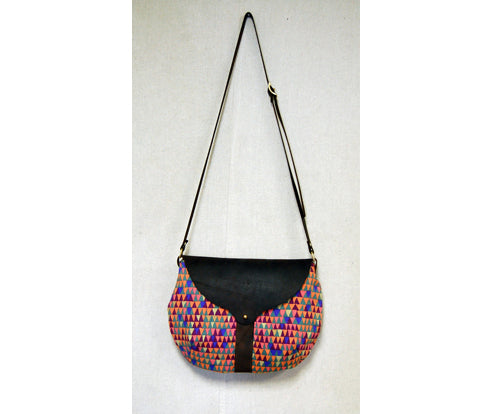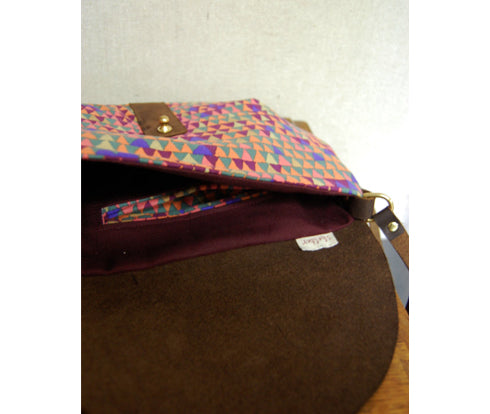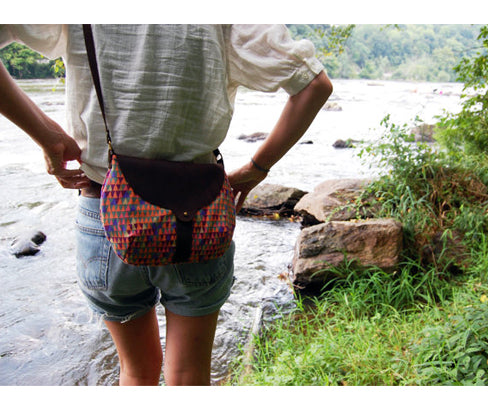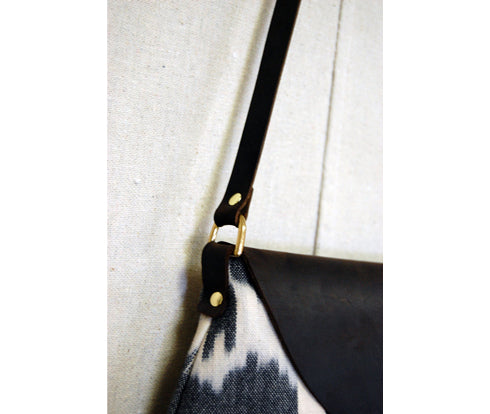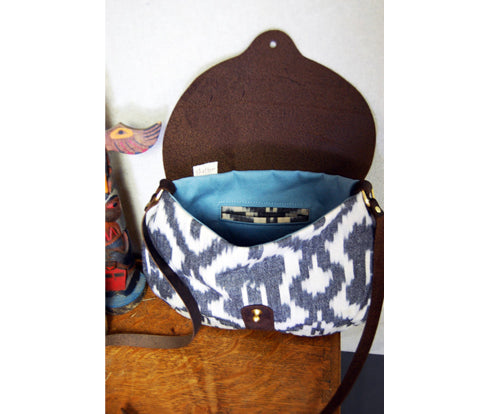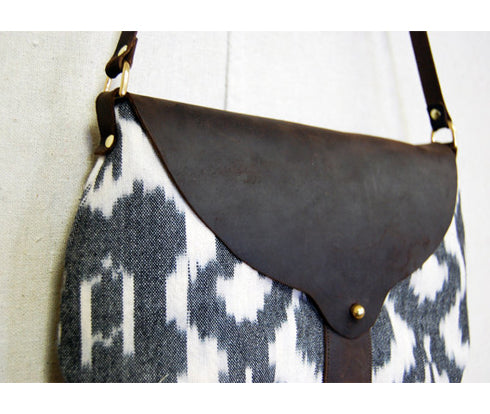 Taplin Purse
Shelter
P4,950.00
The Taplin Purse. Named after good friends of ours in Vermont, the Taplin Purse embodies all of the same qualities that the Taplins do - fun, bright, and sophisticated, with a strong sense of self.

Made with a soft cotton geometric psychedelic tent print on the outside, with a bright duck cloth highlight inside and welt pocket with same tent fabric.

We are so excited to be using Horween Leather - one of the last remaining tanneries in the US. Supporting US leather ensures that workers are treated well, use best practices, and are paid a fair wage. It's also pretty cool that we're keeping the craft alive here in the US and helping keep jobs here.

As seen in FRANKIE Magazine!

The perfect mid-sized bag for all of your necessities, day or night!

* All brass hardware with simple Sam Brown closure
* Stoned oil leather from all domestic cows
* Adjustable strap (40" - 32") with brass conway hardware.
* Measures approximately 12" across and 8" tall
* Welt pocket highlight inside
* Leather gets softer and squishier with time and love


Related products