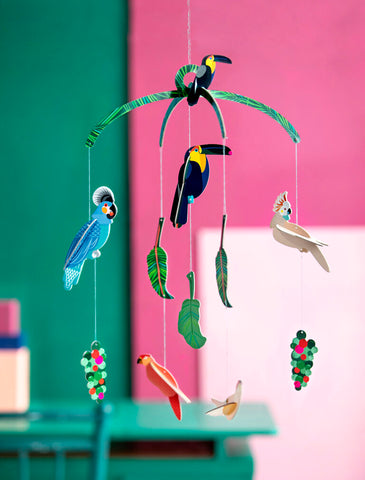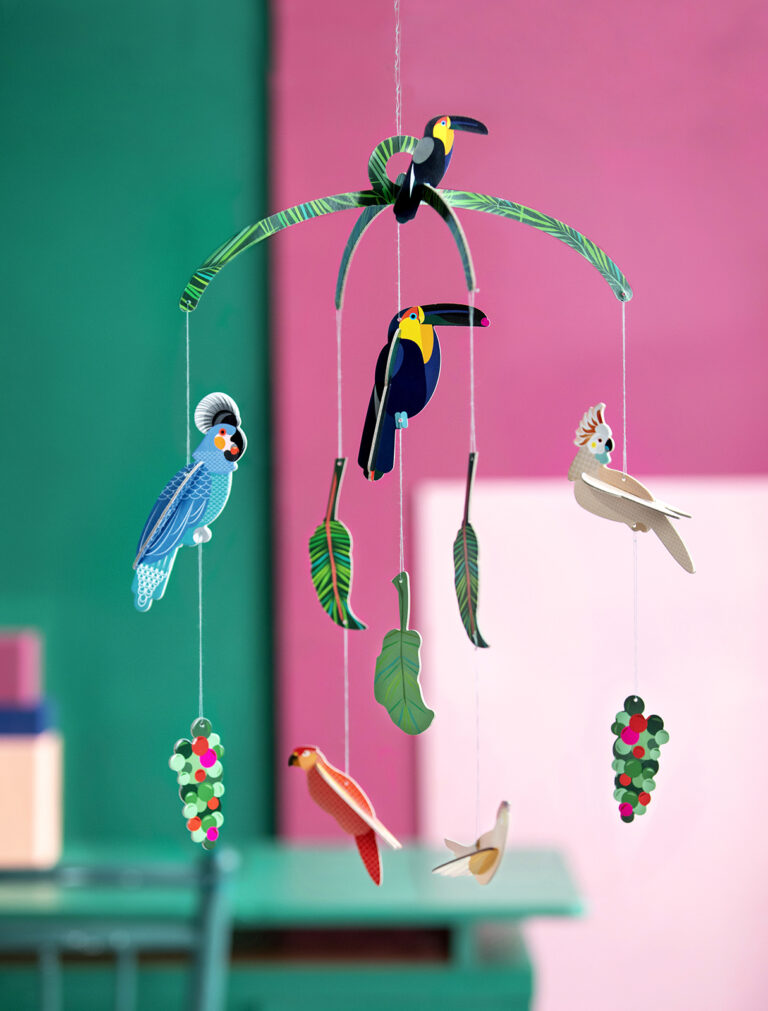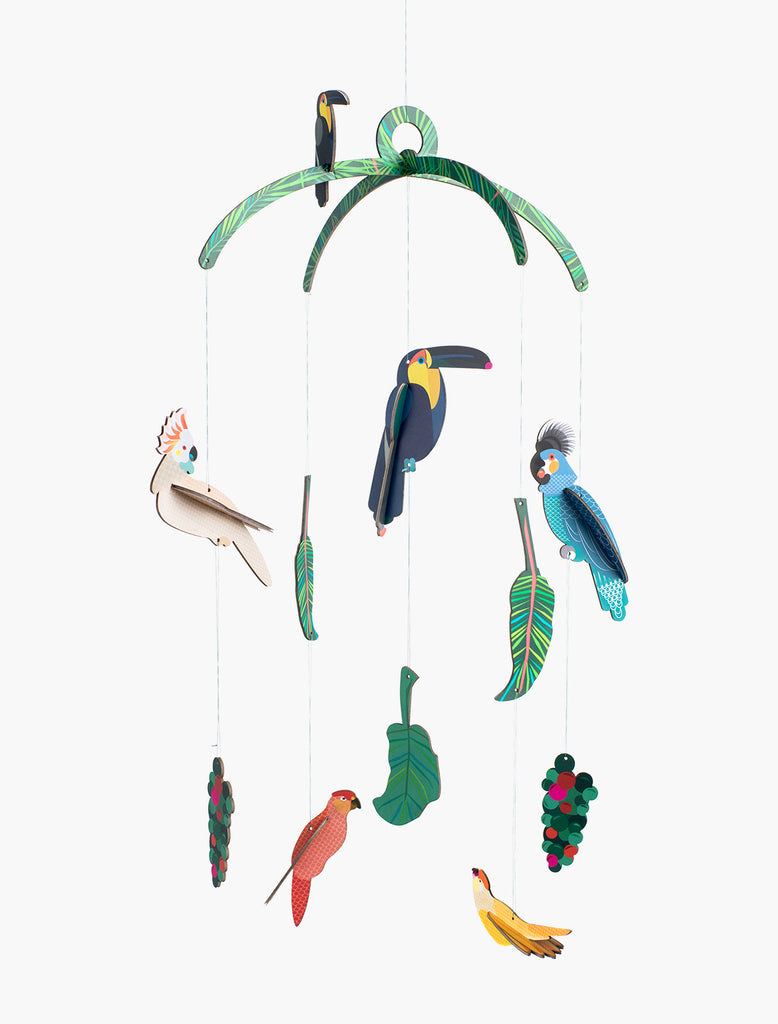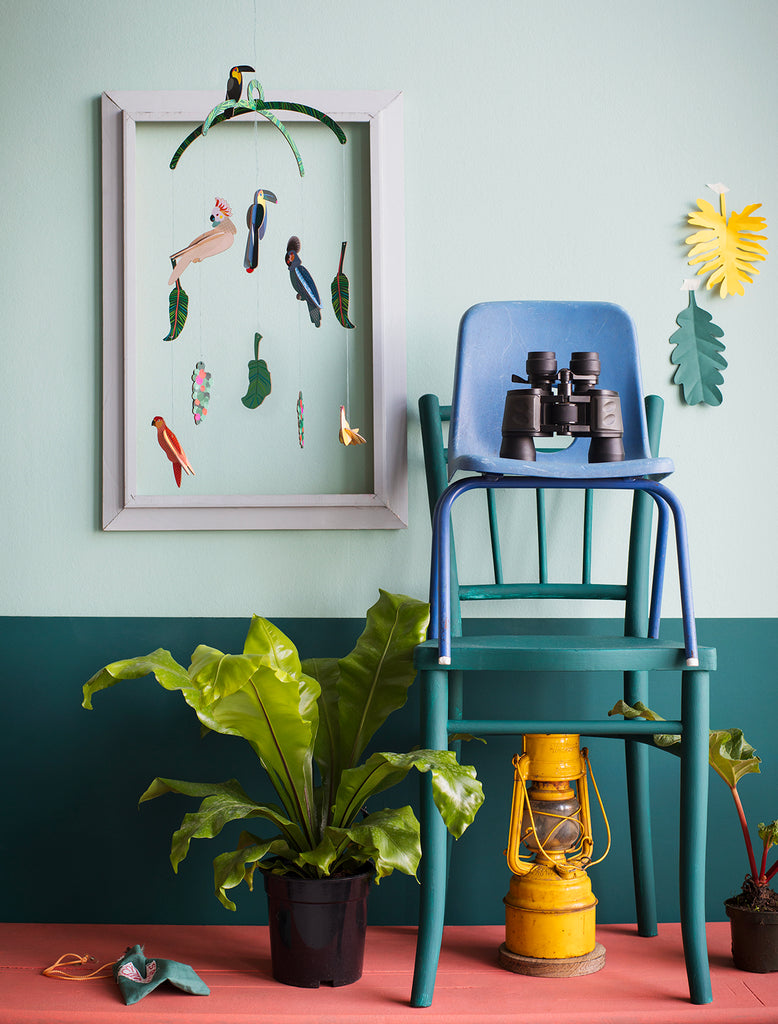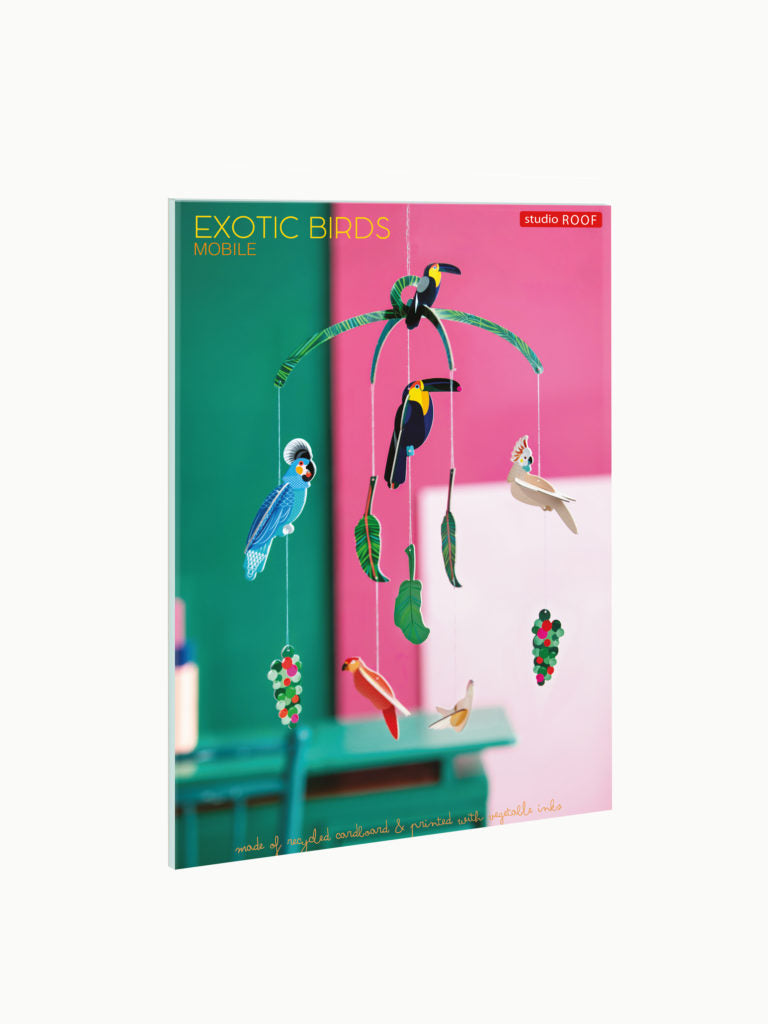 Exotic Birds Mobile
Studio Roof
P1,250.00
This mobile with exotic birds will delight both child and parents. Turning and dancing slowly above the cot or changing mat, the birds tell stories of rustling foliage, warm sunrays and sudden dives.

product information
3D object to build, comes flatpacked;
Made of recycled cardboard and printed with vegetable inks;
Dimensions when built up: 18 x 55 x 18 cm;
2 x B5 sheet with 18 pieces to pop out and assemble;
Assembly instructions can be found on the inside of the packaging.

Related products