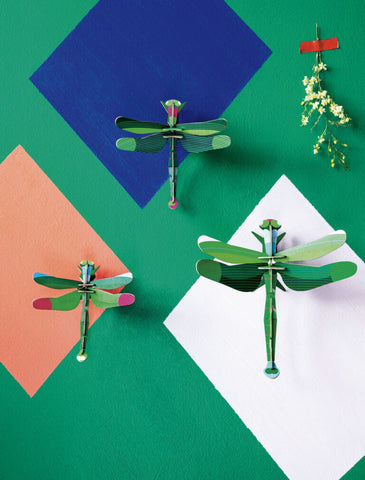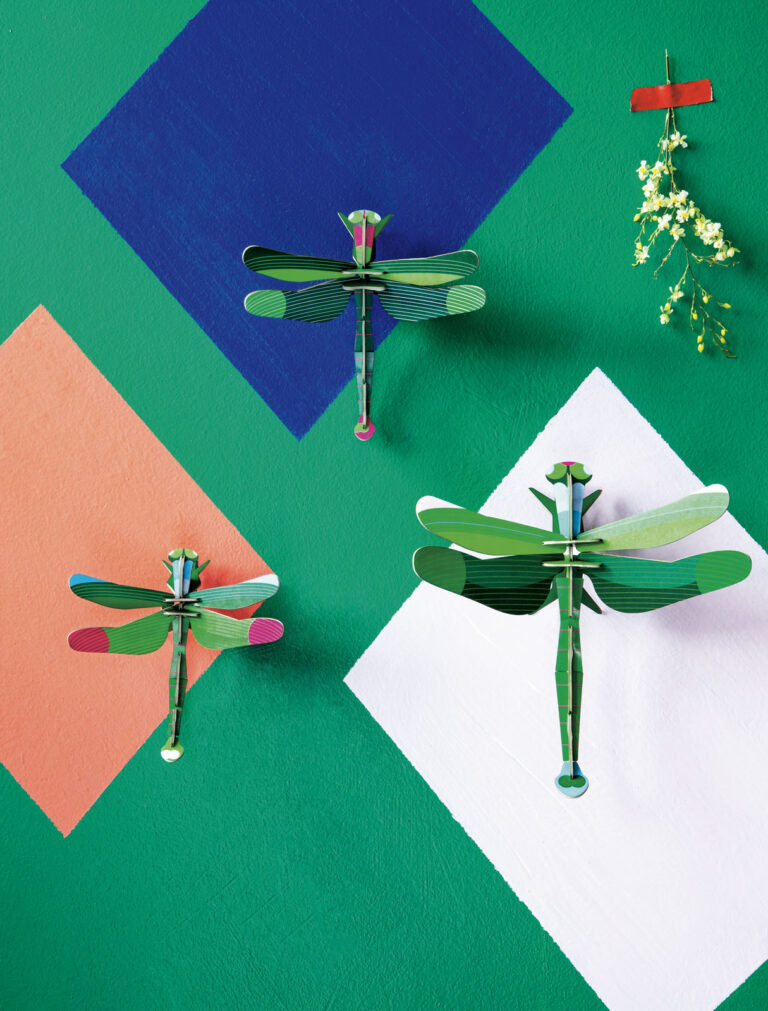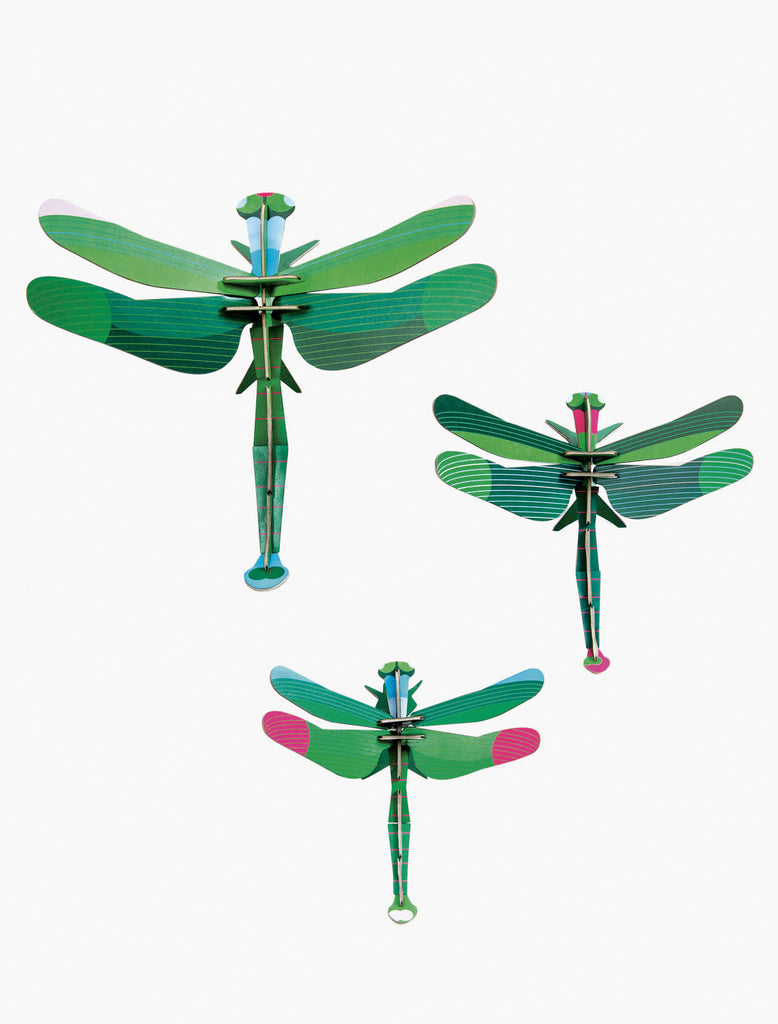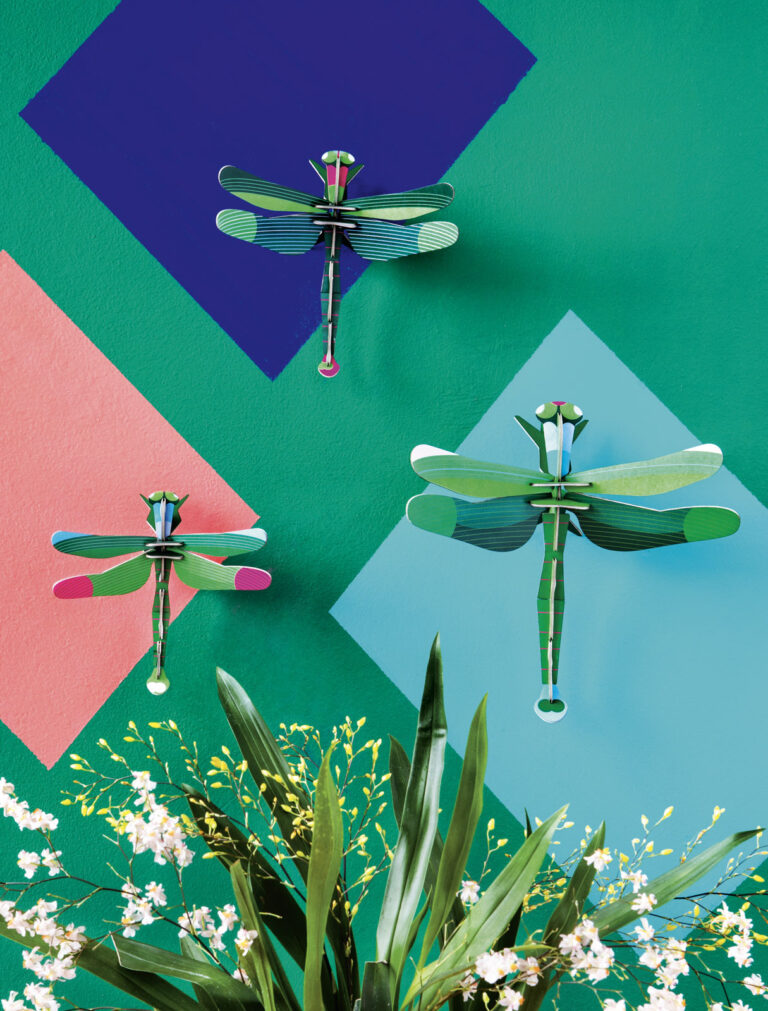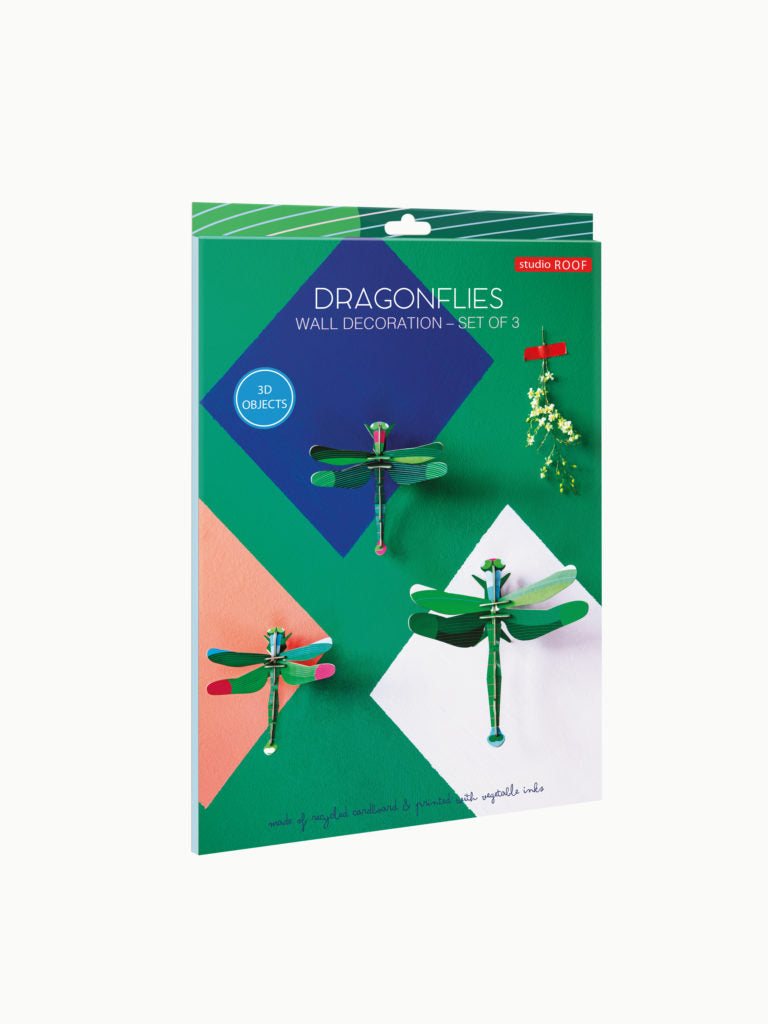 Dragonflies Set of 3
Studio Roof
P1,150.00
Imagine: you hear water dripping, birds singing and, suddenly, there are three colourful creatures fluttering around your head, so delicate and enchanting that they take your breath away. And before you know it, they are gone! Fortunately, you can hang this set of three dragonflies on your wall at home and admire them for as long as you like.
product information
3D objects to build, comes flatpacked;
Made of recycled cardboard and printed with vegetable inks;
Dimensions of biggest element when built up: 21 x 11 x 21 cm – 8.3 x 4.3 x 8.3'' ;
2 x A4 sheet with 48 pieces to pop out and assemble;
Assembly instructions can be found on the inside of the packaging.

Related products