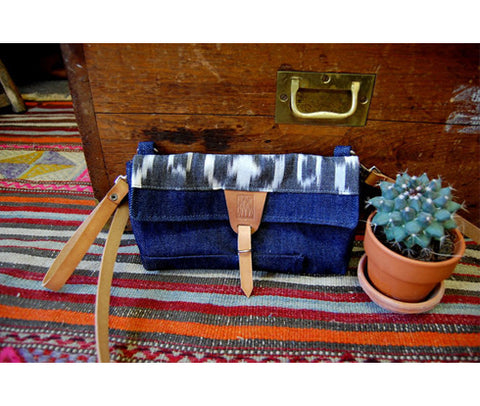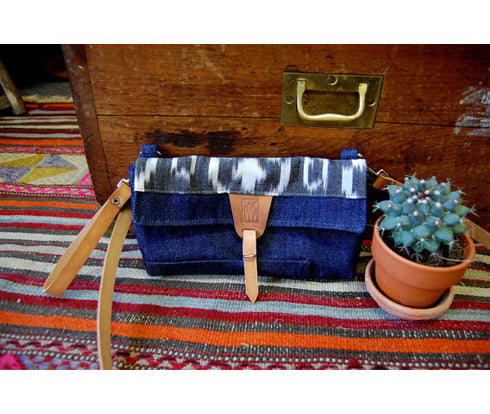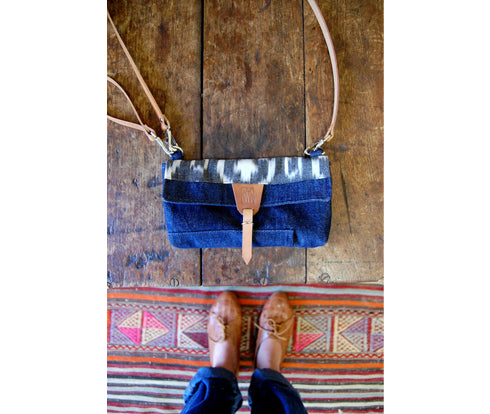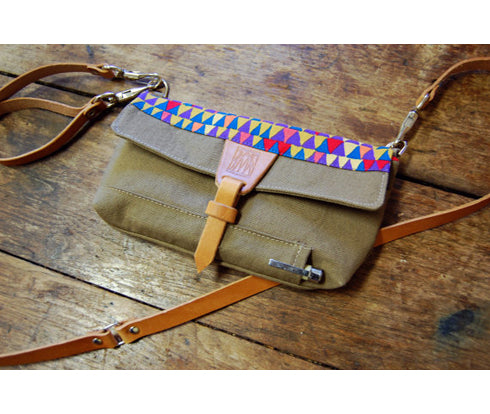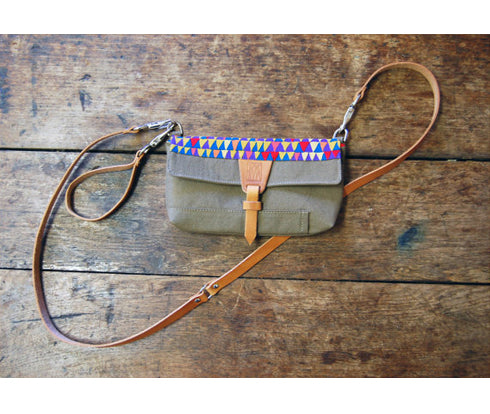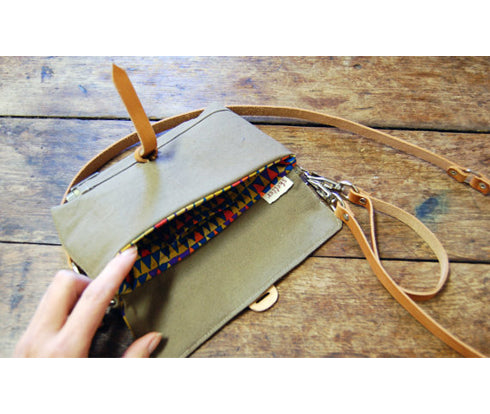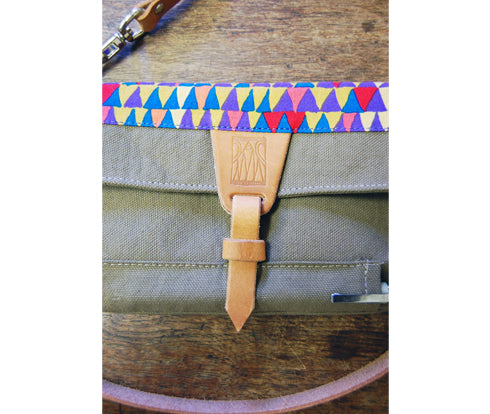 Ripton Clutch with Detachable Strap
Shelter
P3,950.00
Every once in a while during the summer, we would take a ride over the mountain to visit the tiny village of Ripton, Vermont (population 556) to check out the Ripton General Store. Beautiful hardwood floors in a functioning 1920's post office. Handmade soaps, root beer, and maple syrup by the owner. Locals in rusted-out pick up trucks. But most importantly: penny candy.

This adorable little clutch is Ripton's namesake, and has all the space you need for a small notebook, cell phone, keys, and enough money for a pint of maple syrup and some penny candy (don't forget to share!)

*** Now with detachable leather shoulder strap. Still comes with a wrist strap, but both are detachable! Replace the wrist strap with a shoulder strap to be hands-free. All hand cut, oiled, and riveted leather by yours truly.***

* Made of 100% cotton canvas with classic ticking fabric on top and for the lining as well.
* Leather highlights for wrist strap and closure.
* Pen pocket in front totally obliterates the need to rummage around in your bag for a writing utensil – it's always at your fingertips! Plus a pocket inside for your credit cards or toothpicks.
* Approximately 8" wide x 5" tall.


Related products