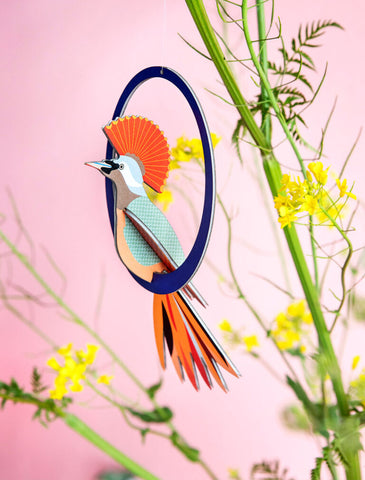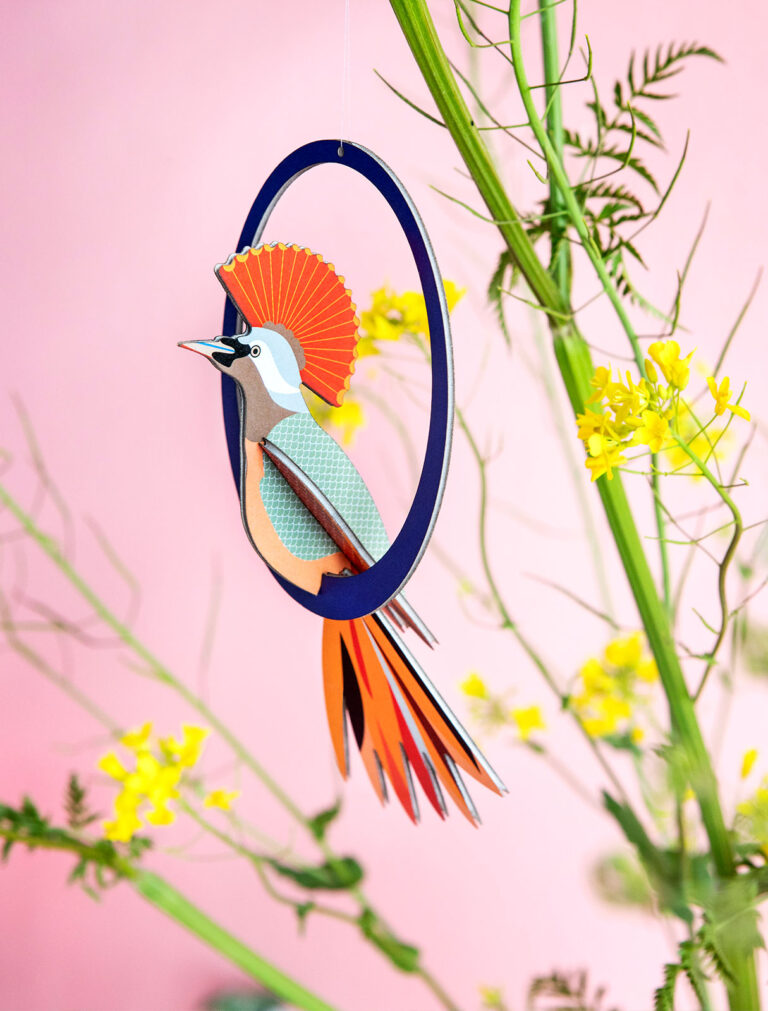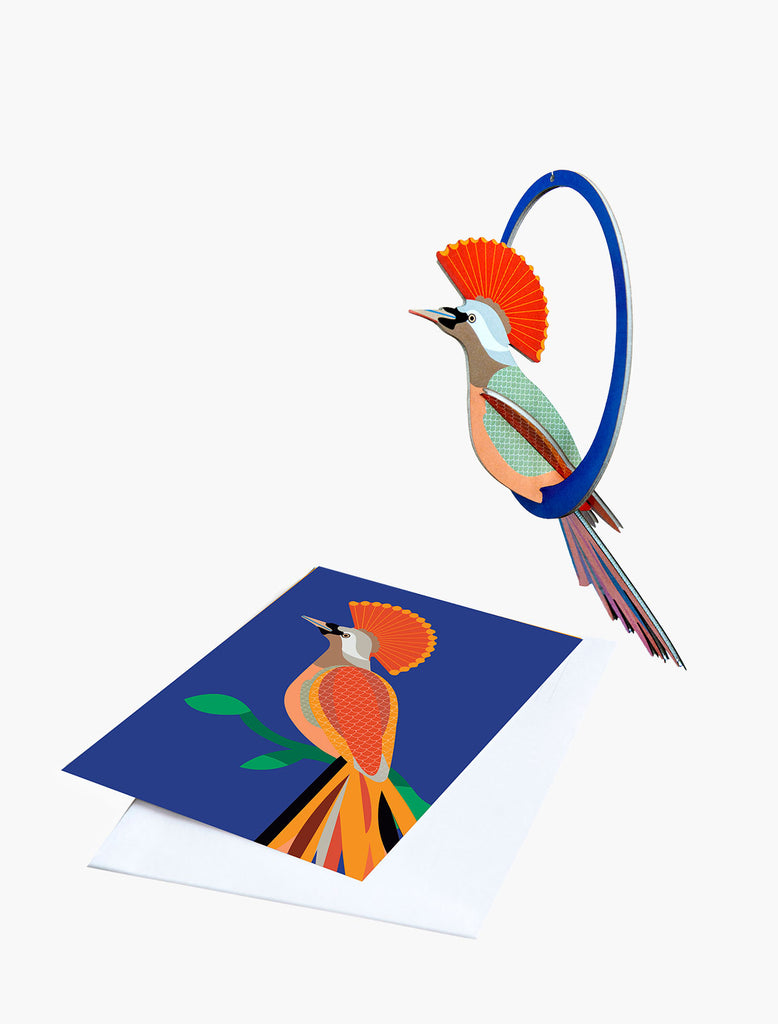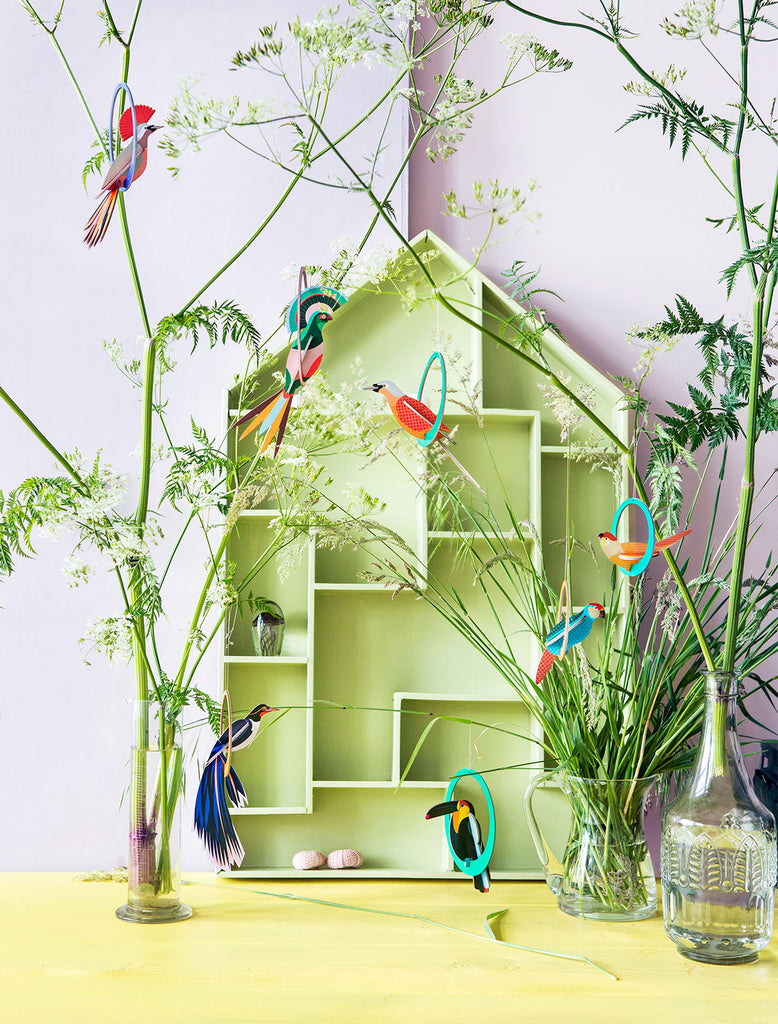 Swinging Crowned Obi Pop Out Card
Studio Roof
P550.00
These six pop-out cards with different exotic birds make a unique gift. They come with an envelope and a little notecard for your message. And with the included string, it will be no time before the colourful bird of paradise is hanging in a plant or another nice spot, showing off its feathers.
product information
Product including the thread.
With an envelope and a greeting card.
Size A6 – weight 56 grams.
Size when set up: 13 x 9 x 16 cm – 5.1 x 3.5 x 6.2″
Made from recycled cardboard.

Related products