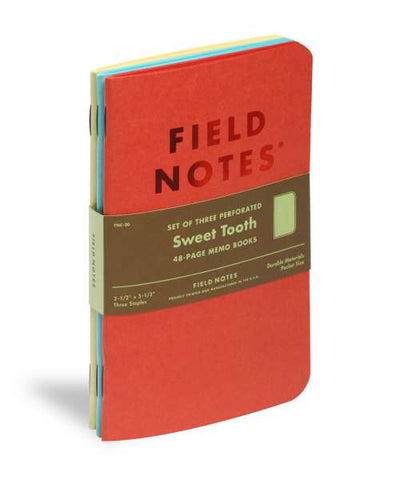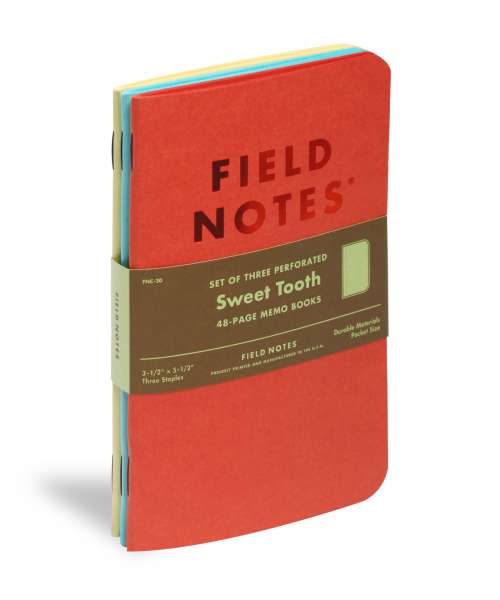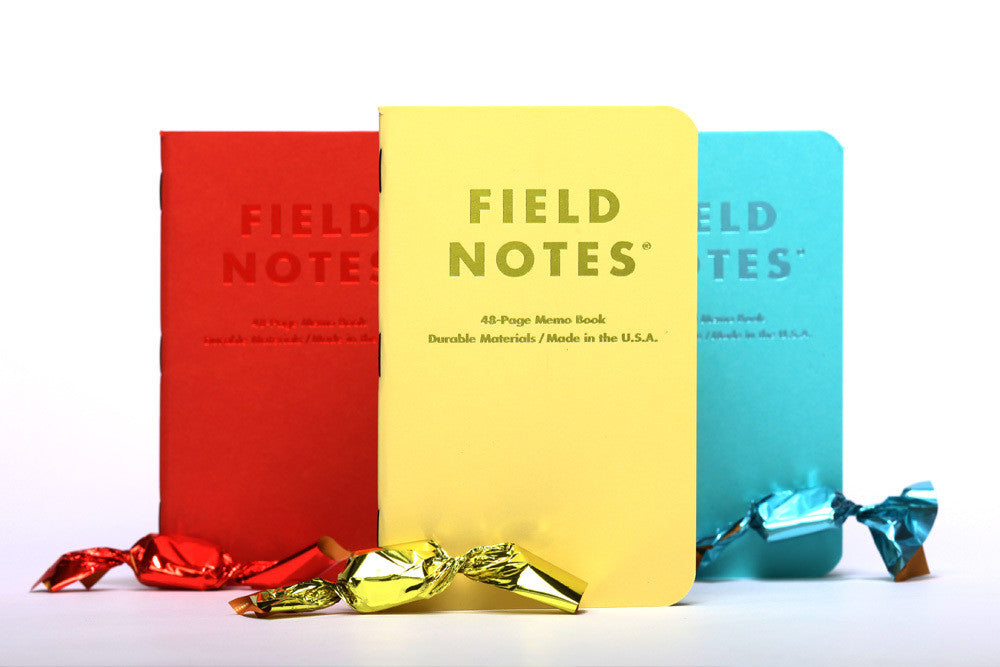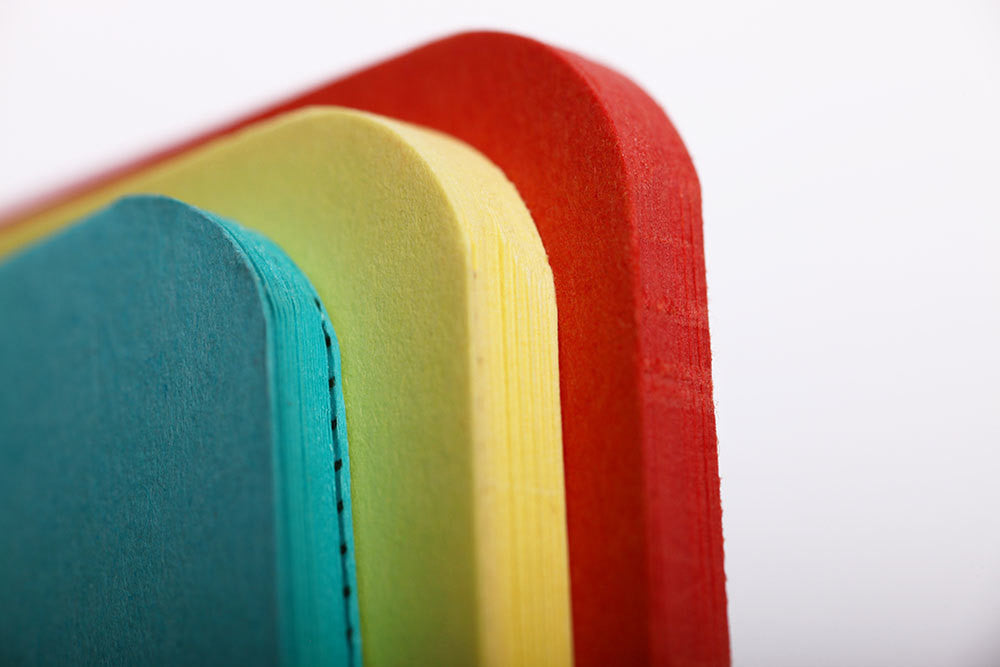 FN30 Sweet Tooth
Field Notes
P550.00
SPRING 2016, EDITION SIZE: 30,000 PACKS
Each book is a solid block of bright color all the way through, with a Field Notes first: perforated pages!
CANDY-COLORED
The Sweet Tooth edition features French Paper's Pop-Tone line "Blu-Raspberry," "Banana Split," and "Tangy Orange" for both the 100-lb covers and extra-beefy 70-lb text pages. The covers are stamped in matching shiny metallic foils from Crown Roll Leaf Inc.
The body pages are plain, and perforated just the right amount. Not so much that you'll notice it while using the books, but just enough so that, with a quick fold, the pages come out neat and clean. The books are bound with black staples.

All Sweet Tooth 3-Packs feature the same three colors, but we mixed up the stack order just to keep things interesting.

Related products