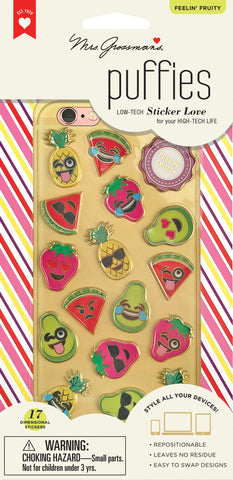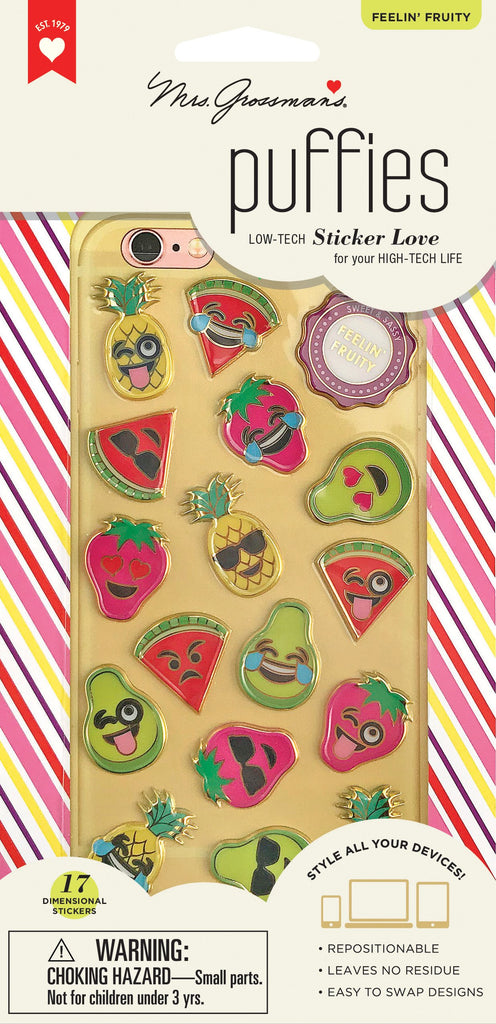 Feelin' Fruity Metallic Puffies
P300.00
Puffies are the perfect mash-up of gold enamel pin meets sticker. These gold-detailed, dimensional stickers perfectly accessorize any smart device. Or any notebook, planner, or stationery for that matter!
¥ A fashionable way to customize your phone at a fraction of the cost of pricey phone cases.
¥ Puffies add great texture and tactile dimension.
¥ Puffies work best on smooth, hard, non-greasy surfaces like plastic, metal, paper, glass, or composites.
¥ Puffies come affixed to 3"" x 5.5"" clear backing sheet. Just peel off and apply!
¥ Customize your phone or phone case with an original design of your own!
¥ Repositionable and wonÕt leave any residue. Swap out designs as frequently as you like!"

Related products