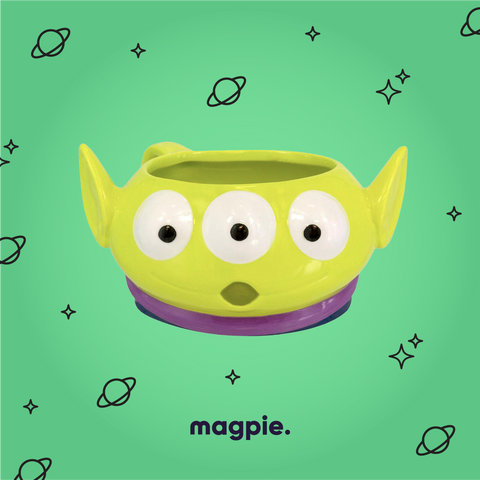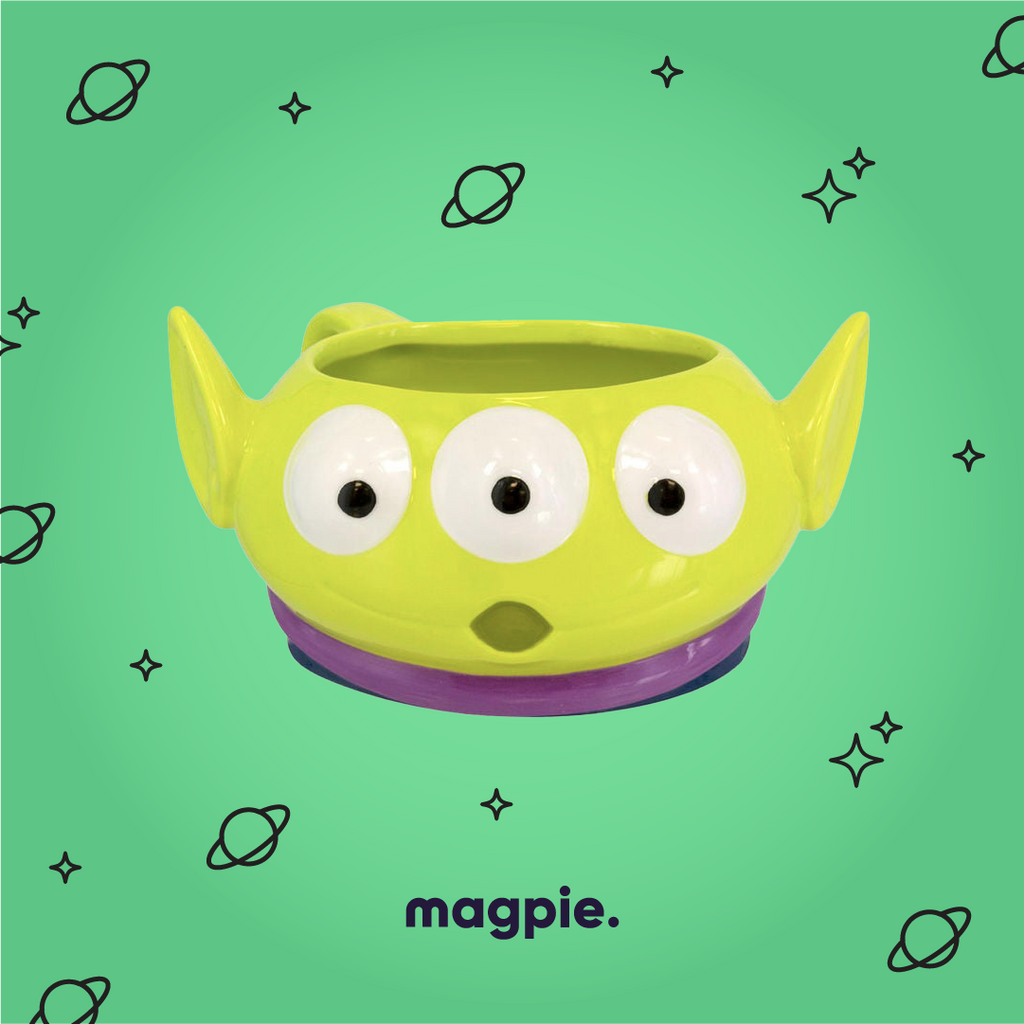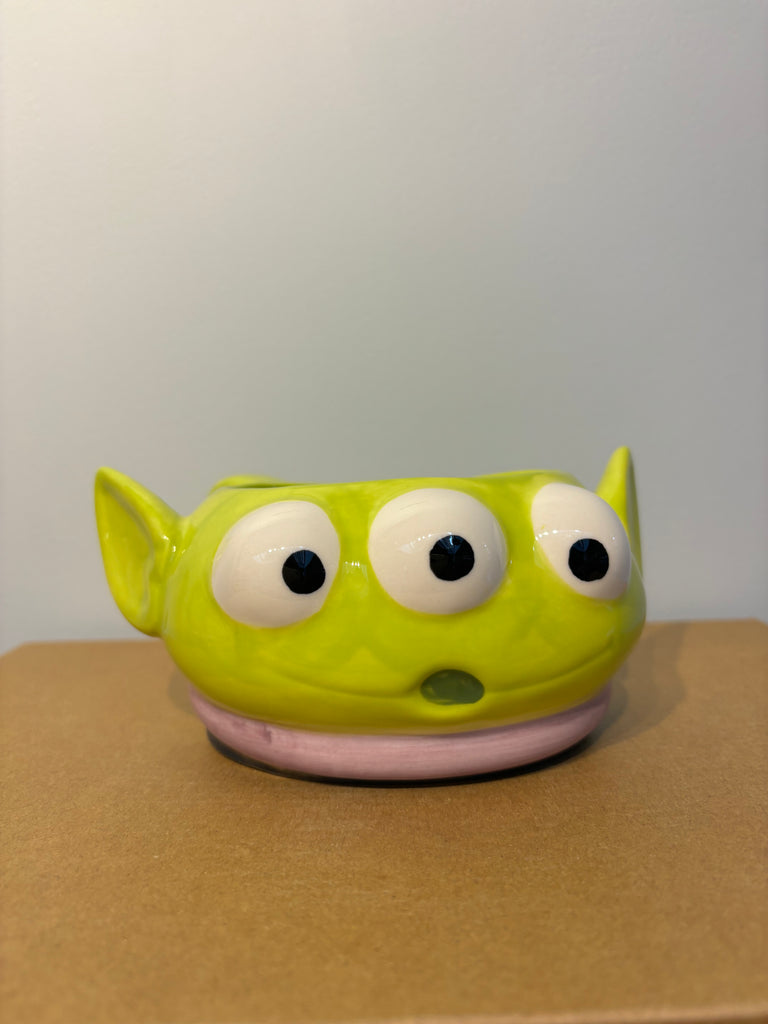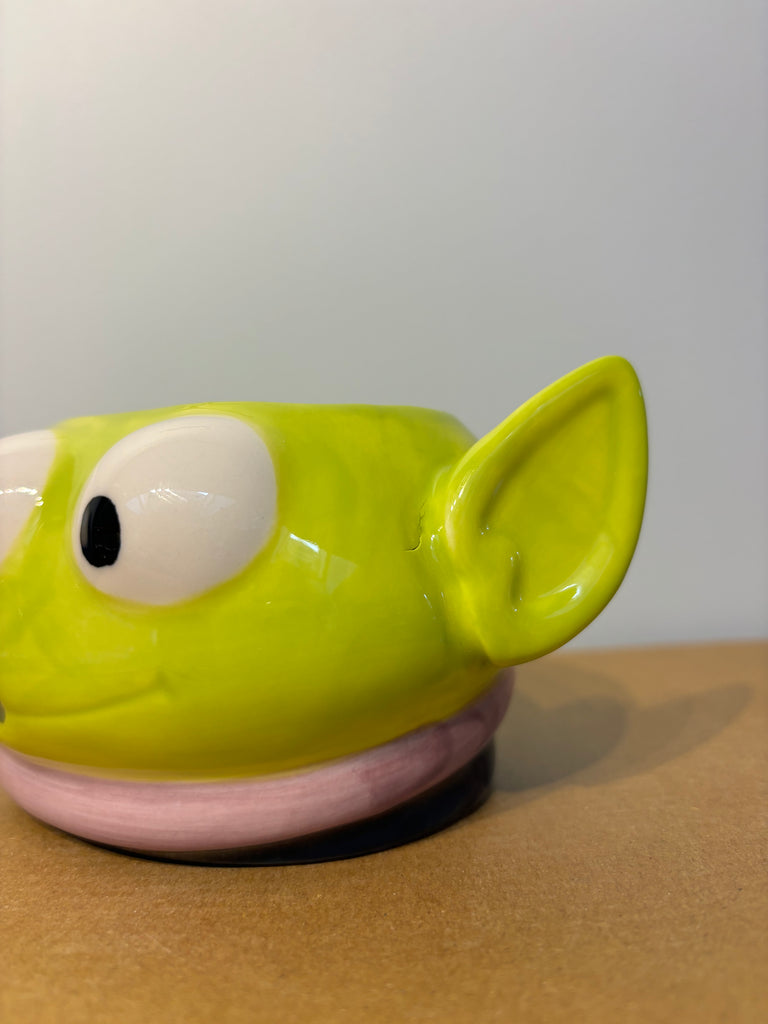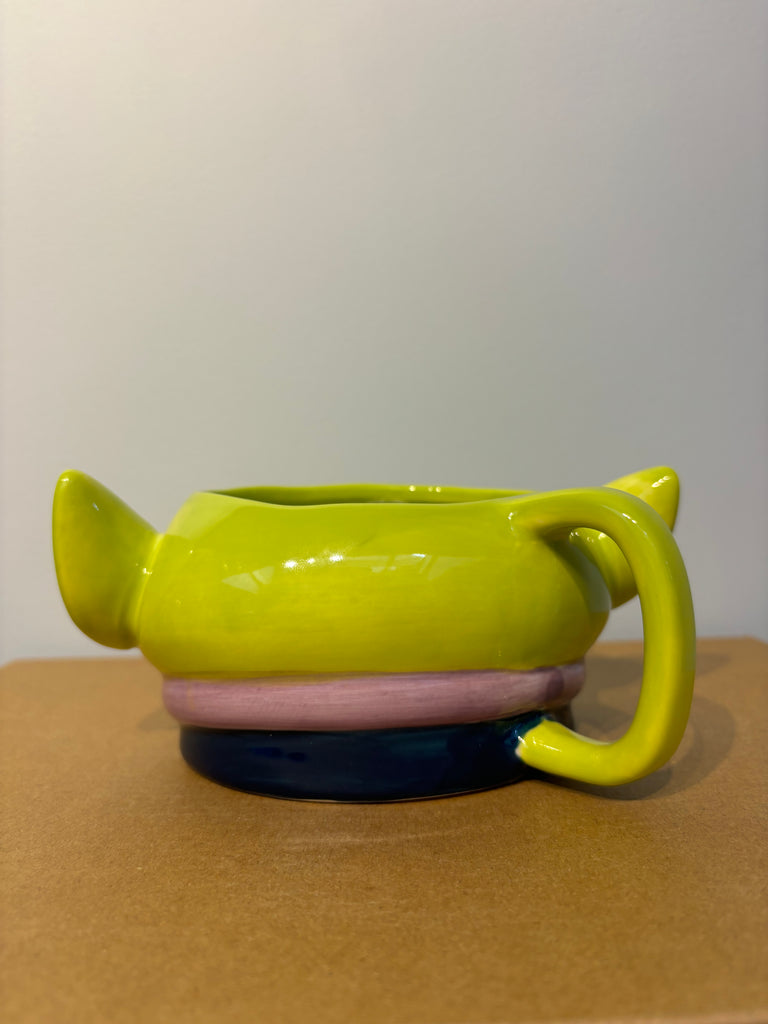 Toy Story Alien Mug Sample Sale C
Stranger Danger
P600.00
Please note that this is a discounted Sample Sale item. Samples may include  surface scratches, production imperfections and/or paint issues.
Pictures of each item are included -- kindly take a look to make sure that these imperfections are acceptable before purchasing.
Issue: lighter color and collar and imperfection on side of head
Feel free to message us on Facebook or Instagram for any clarifications. Thank you. ✨
Get yourself some top quality Pizza Planet merch without having to master a games machine. This officially licensed Toy Story Alien shaped mug is carefully sculpted to resemble the three-eyed green guys who lived in a vending machine and worshipped The Claw, before transferring their affections to Mr Potato Head. This little chap has 3D ears and is caught mid-"Oooooh!" A handle on the back of his head makes drinking your favourite beverage easy. 
22 oz ceramic mug

8cm tall, 15cm x 11cm wide



Hand wash only
So not microwave
Individually boxed

Related products