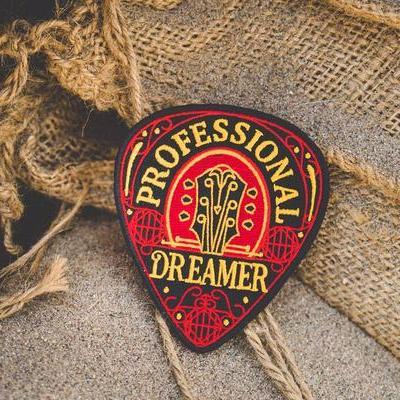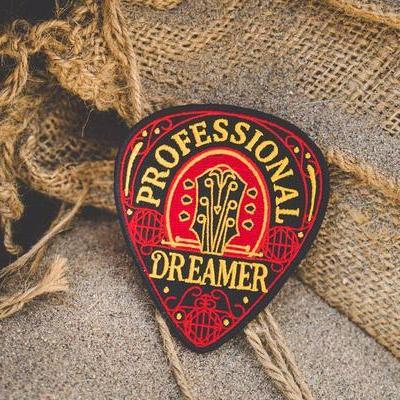 Professional Dreamer Patch
Asilda
P500.00
It's not easy to come up with new designs once you already have about 50 or so behind your belt. I kept thinking about how so many of us try to find that balance between dream job and something that can pay the bills.
Out of many ideas, some stick with you and over time I knew I had to make this one into a patch. As days passed by, I got more and more attached to the phrase Professional Dreamer. 
To me, this is the perfect combo of what we strive to be - doing what we love, being experts in our field, and making money. Professional Dreamer doesn't focus on money, you almost can never focus on money first. It's more about pursuing a passion, being unique, and finding your place on the market. 
Artists don't have an easy life. You have to blend business and art and it's a giant challenge. You have to be ready to adapt. You need to be relentless in the pursuit of your handcrafted lace in the hearts of your audience. 
 Size: 3.125" x 2.7"
Iron-on (sewing on is recommended). Watch the instructional video. 

Related products