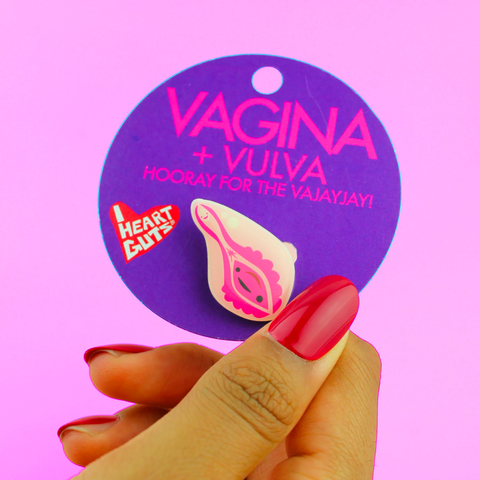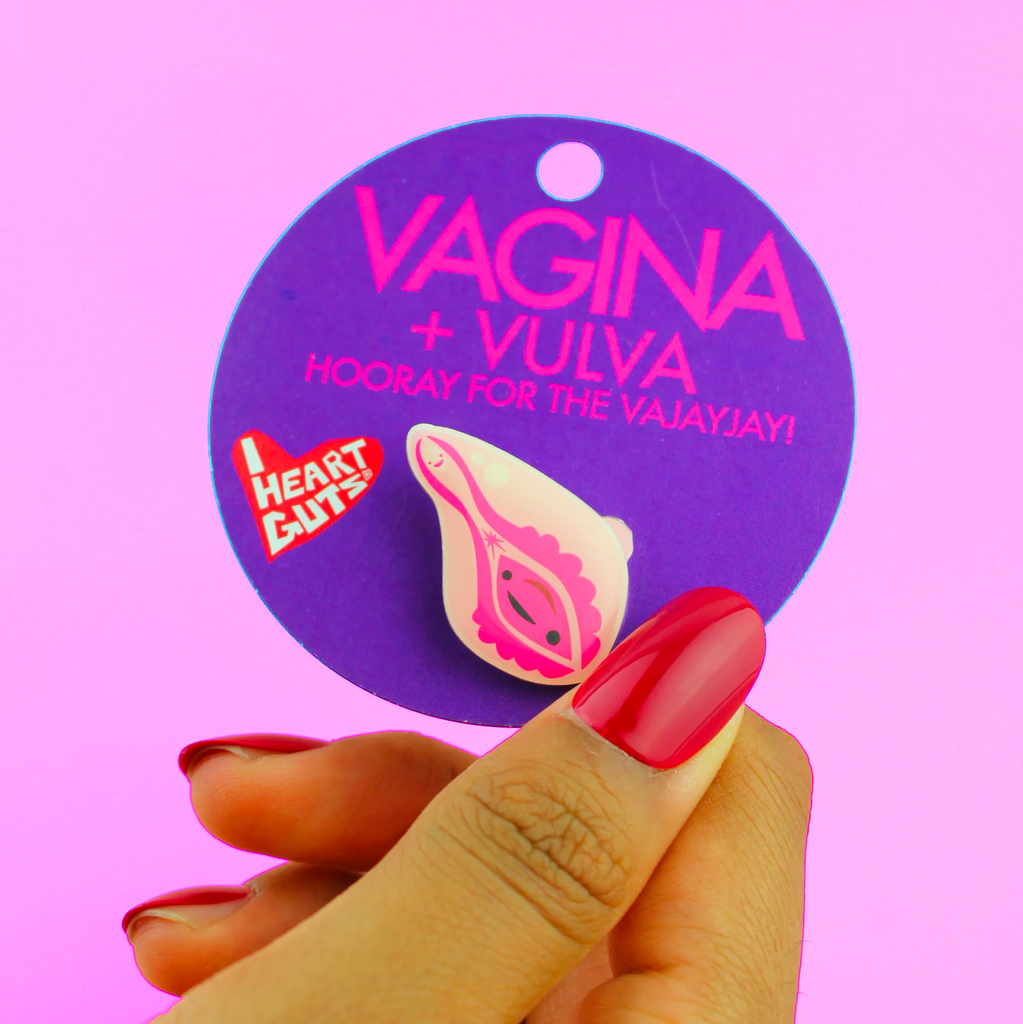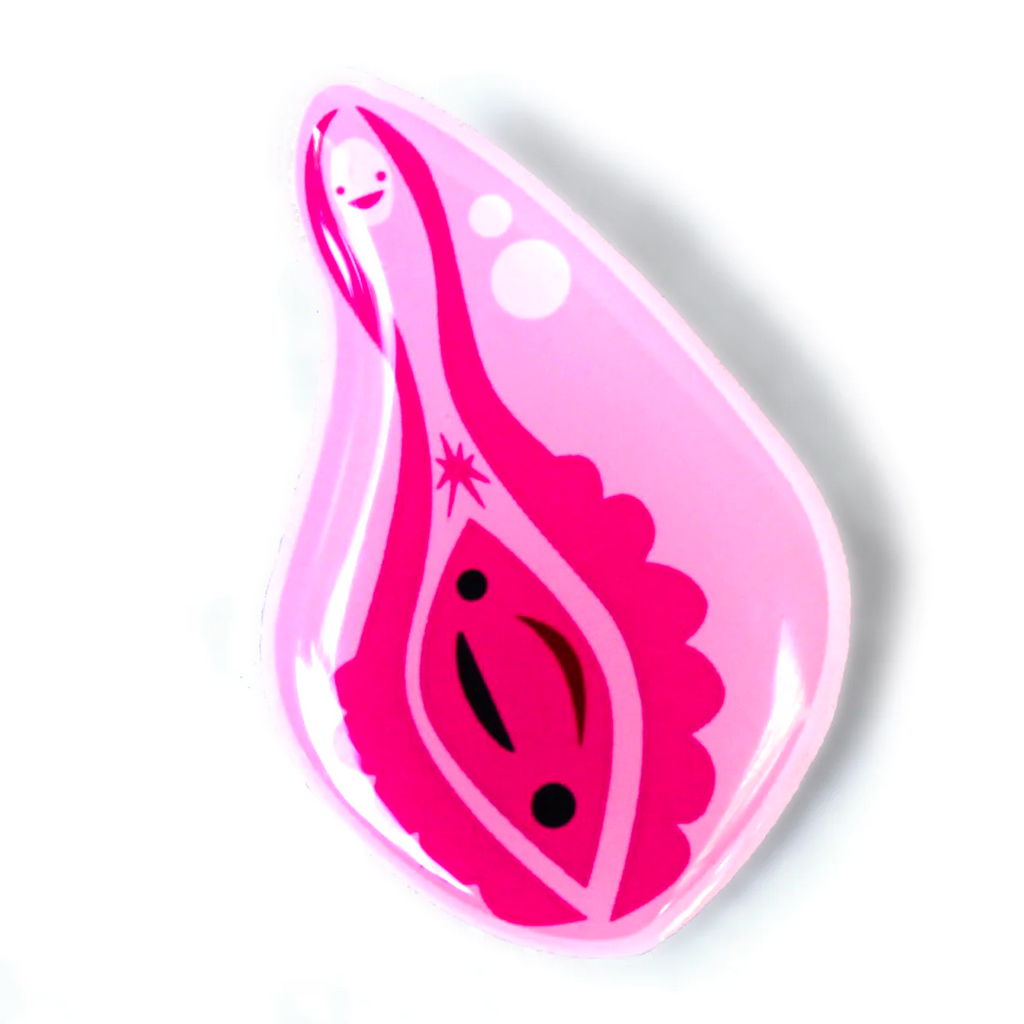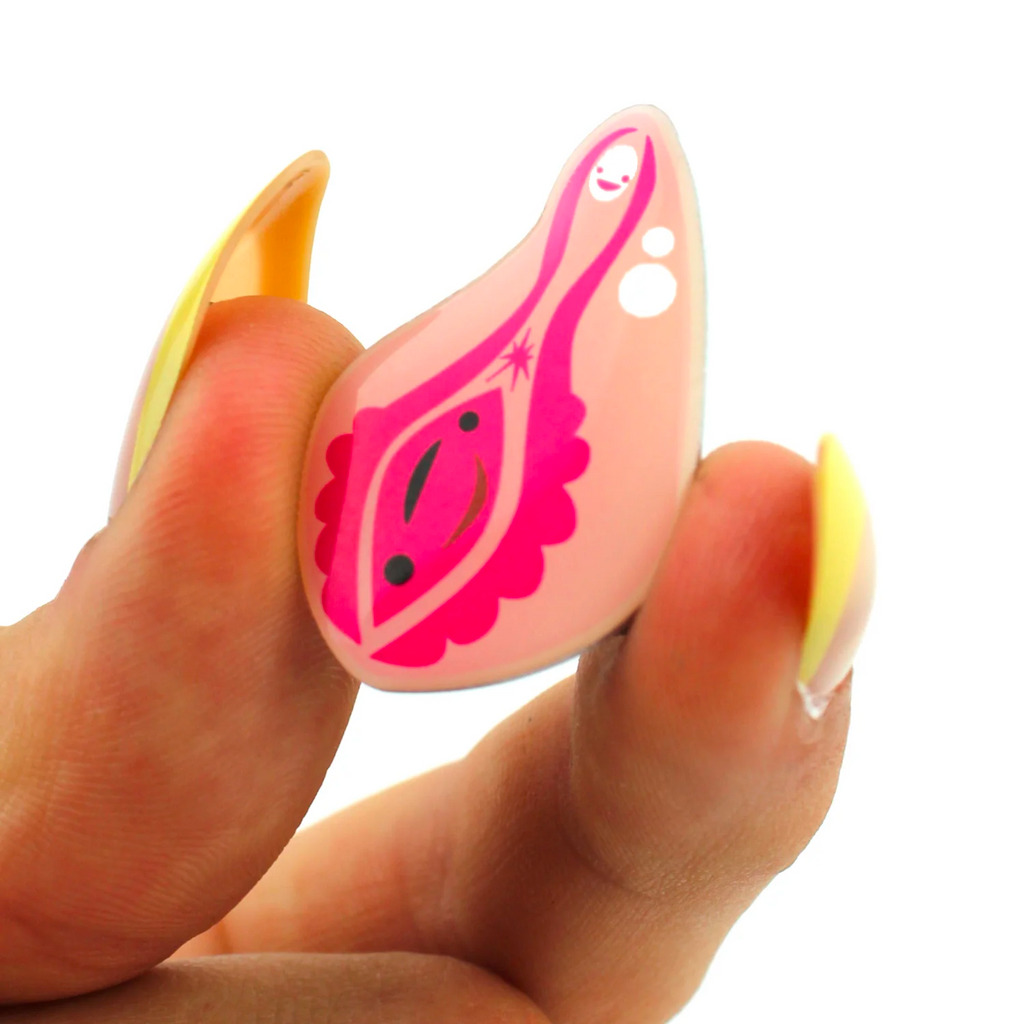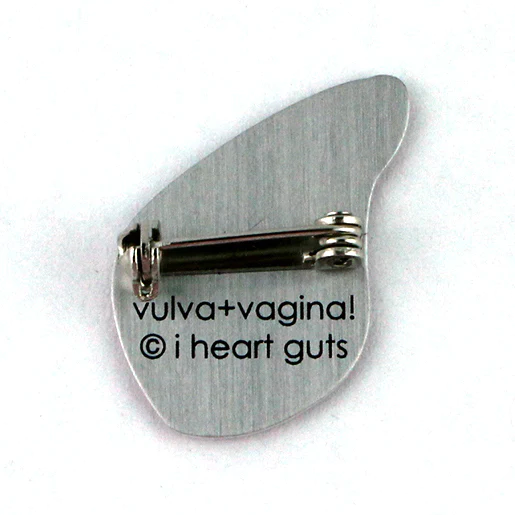 Happy Hoo-Ha Lapel Pin - Hooray for the Vajayjay!
I Heart Guts
P250.00
Give the gift of a teeny tiny vag lapel pin: it's a Vadge of Honor! Hilarious hoo-ha gifts for your vag fan. Bling your badge reel with this pin and watch your labor & delivery unit freak out. 
Can't go wrong with a cute anatomical pin for your backpack, jacket or hospital ID or lanyard. Cute gifts all around at the OBGYN or IVF clinic! Caring for the nether-regions should be rewarded with an adorable gynecological lapel pin. This marvelous little 1.25" printed aluminum pin comes packed on a card, designed in the USA and made in China.
Great for health education, childbirth classes, reproduction lessons, giving "the talk" and women's health awareness. So stinking cute and sparkly, you'll love it on your jacket, backpack, scrubs or hospital ID.
Brings awareness and humor to health issues such as VBAC, c-section, episiotomy and polyp surgery. Childbirth professionals, labor and delivery nurses, OB/GYNs, midwives, doulas will all love this little smiling friend! Great 

Related products